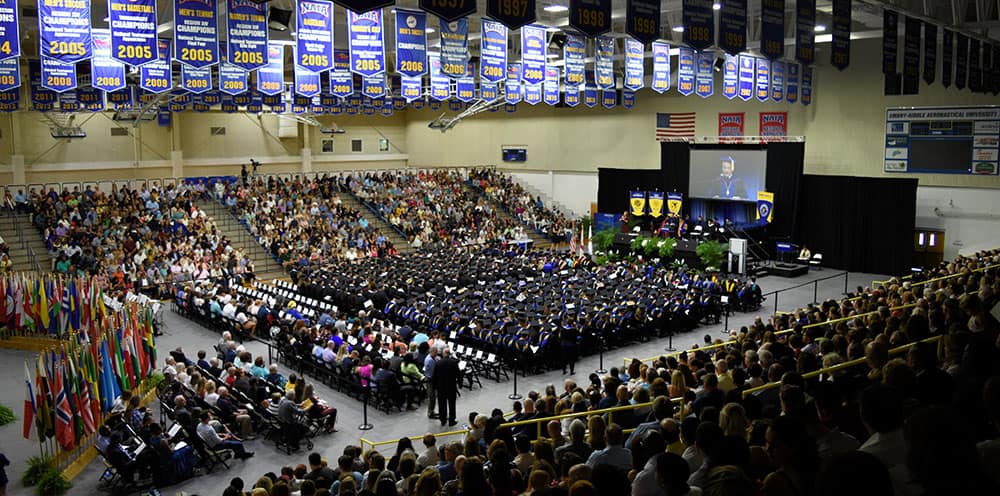 My last semester at ERAU is finally coming to an end. After four years and four different flight ratings, I will be graduating this May. The thought of graduating hasn't hit me yet, because of how unique this year has been with the pandemic. Unfortunately, the graduation will not be in person, and the ceremony will be held virtually. It is a bit disappointing to end a huge chapter of my life with a virtual presentation, but I'm excited for what will come next. I finished my last flight course, which is the multi-engine add-on rating this March, and my application for graduation was accepted.
This semester has definitely been a challenge for a lot of us as our breaks (three-day weekends and the spring break) were all taken away in order to prevent students from traveling during a pandemic. As a result of this, many of the students are burned out and exhausted from school and flying. There is still a month of school left and quite frankly, I am looking forward to being done in May. It is critical to balance work and play, especially when you can't hang out with friends as freely as you used to before the pandemic. Many of my friends and I discuss how exhausted we are, and I keep telling them to focus on their personal mental health rather than overworking themselves.
My plan for after graduating is currently to work towards getting my Certified Flight Instructor (CFI) license in order to teach people how to fly while building my hours for the regionals. I want to spend some time off in the summer and hopefully travel around the country to visit friends and family now that the country is slowly opening up. I am also planning on getting my vaccine soon, and I encourage everyone else to go get theirs.
It's a unique situation I find myself in as a college graduate from the pandemic class. However, I like to stay optimistic as the world and the aviation industry slowly recovers, and I hope that things will go back to how it was before 2020. Our awesome campus doesn't feel normal as it isn't as full and alive as it used to be.